The Frontline Mo Bros are an umbrella group that covers pretty much anyone who wants to fundraise for Movember from the Fire, Rescue, Emergency Medical Services, the Military, Corrections, and An Garda Síochána. Pretty much anyone who wears a uniform to work in this country.
This is the first year that the Frontline Bros and Sistas have got their team together and they currently stand at 60 members, with more joining all the time. The Frontliners are captained by Dublin Fire Brigade Mo Bro Jonathan Forbes, who is the current holder of the International Man of Movember title – a very prestigious title as it was awarded by public vote to the person with the most impressive Mo from all corners of the world.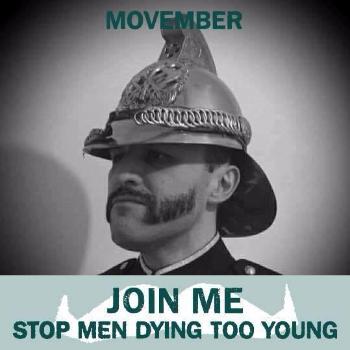 Jonathan (a fire fighter with the Dublin Fire Brigade) was inspired to set up the Frontline Mo Bros after witnessing the fundraising success of last year's Louth Frontline Bros – which was made up of a variety of emergency services personnel and Gards, raising their funds in honour of their friend and Mo Bro, Tony Golden, who was killed in the line of duty in October 2015. The Louth Frontline Bros raised a massive €25, 867 last year. Jonny Forbes and team are going very well this year, but have a way to go yet to catch the Louth Fontline Bros' and Sistas' figure from last year – which saw them win the 2015 team fundraiser challenge.
This year's Frontline Mo Bros (and one Sista!) are hosting an Open Day Movember fundraiser at Phibsborough No.3 Fire Station on Sunday 27th November. The Dublin Fire Brigade hosted something similar last year and it was a great family-friendly event. This year promises to be the same with with vintage American fire trucks and live demonstrations from the different services, it's a real family fun day out. There will even be Storm Troopers and Ewoks, and the Sam Maguire cup will be doing the rounds. You can check out the full details on the Frontline Mo Bros
Facebook page
.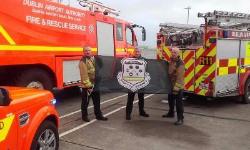 The station will be open to the public on the Sunday 27th November, 11:00-15:00hrs
All family, friends, children and supporters of the frontline and voluntary services are welcome.
Come along and meet the crews, see the vehicles and equipment they use on a daily basis, all with tea/coffee/cordial and goodies in your hand.