GLOBALLY, ON AVERAGE, 1 MAN DIES BY SUICIDE EVERY MINUTE OF EVERY DAY.
To speak with someone immediately, contact Pieta House on 1800 247 247 or Samaritans on 116 123.
If you're ever worried that someone's life is in immediate danger, call 999 or go directly to emergency services.
Read their stories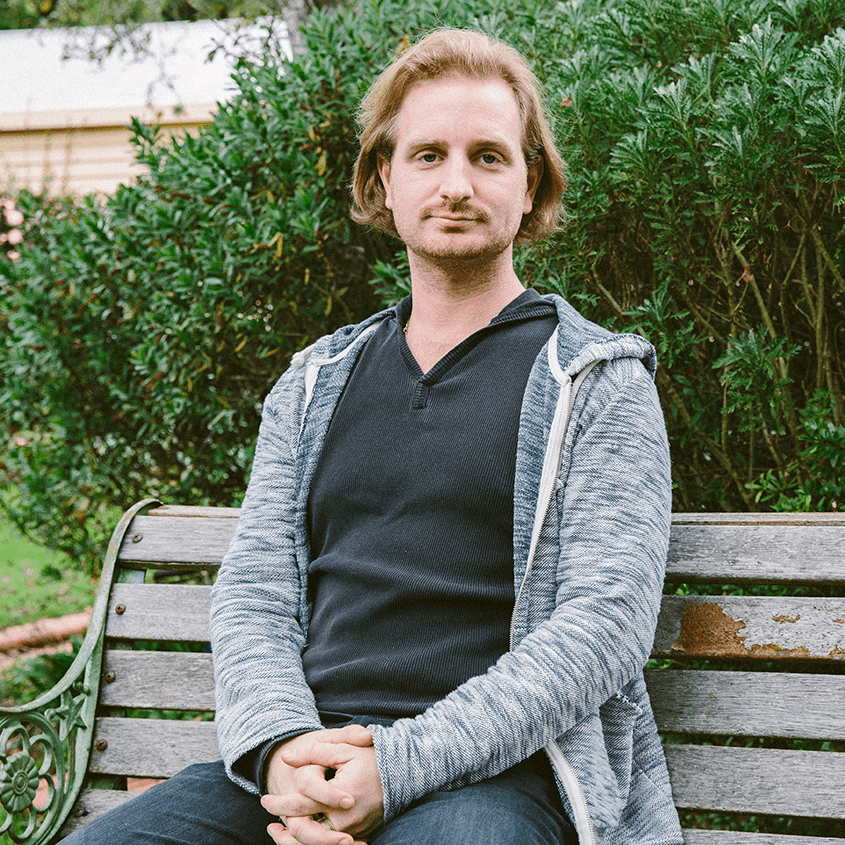 Nic's story: Growing up before your time
2020-08-31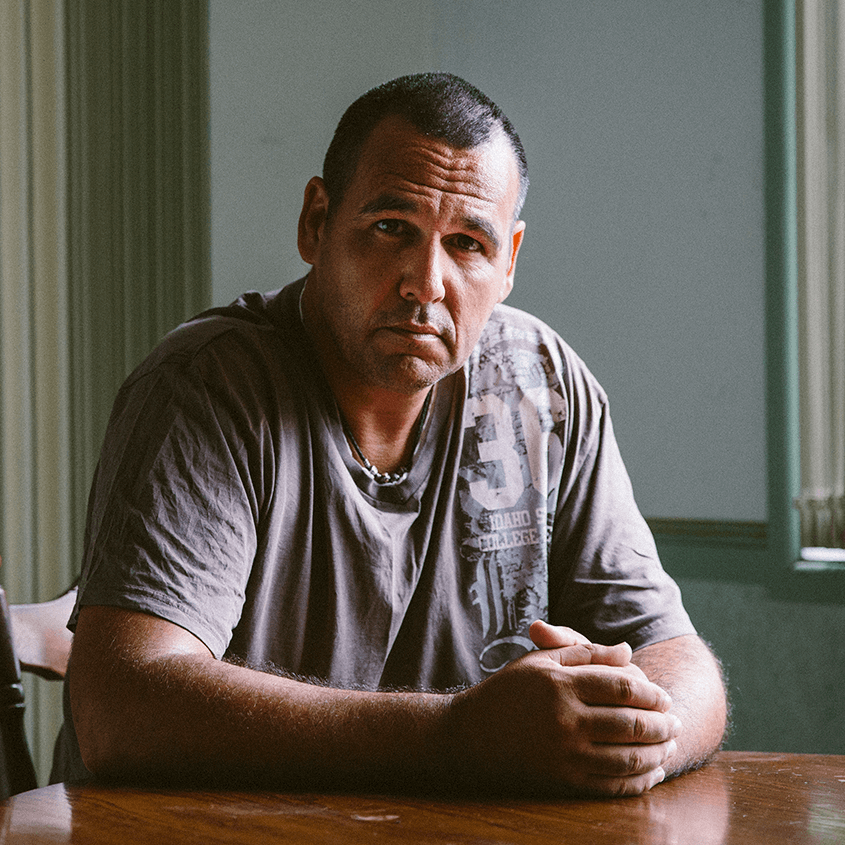 Justin's story: How losing his job changed everything
2020-08-30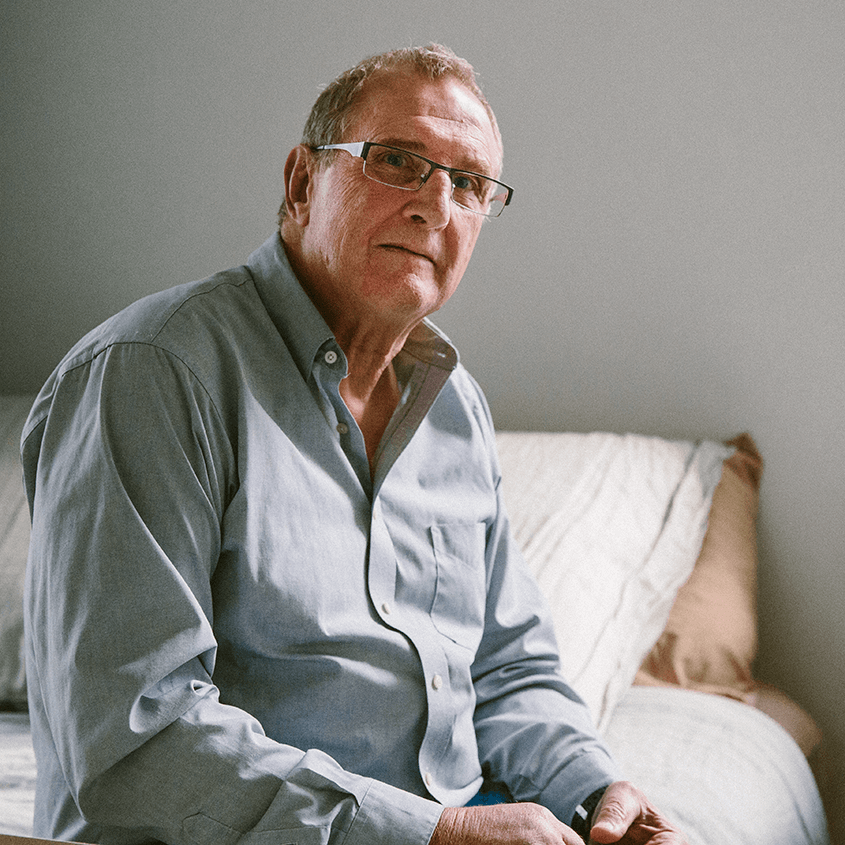 Graeme's story: Depression doesn't discriminate
2020-08-30
The issue of suicide is incredibly complex. But we know this: improving overall mental health and helping men establish better social connections can reduce the risk of suicide.
And so that's our mission. To get there, we're uniting experts, funding bold new approaches and embracing fresh perspectives.
How we're going to win the fight
1. Education
Helping men and boys to stay mentally healthy, build strong social connections and take action early when times are tough.
2. Conversations that matter
Working toward a world where men and boys are comfortable having conversations about the big things in life.
3. Services that work for men
We know the needs of men, and we're working to make sure that services are designed with those needs in mind.
4. Bright minds, brought together
We're funding the most innovative projects, and when we know something works, we share that knowledge globally.
5. Community first
Men need to be able to access support in their communities and where they're comfortable. There's no one-size-fits-all solution.
6. Advocating for all men
We're forcing governments to understand the issues that men are facing, and we're demanding action.
Projects around the world
We're reaching men all over the world, promoting healthy actions and behaviour.
Social Innovators Challenge
The Social Innovators Challenge funds creative programs aimed at restoring and strengthening the social connections of men, particularly those at risk for loneliness and isolation. Current funding supports the scaling and piloting of innovative projects in three markets: Australia, Canada and the UK.
Learn more
Indigenous Land Based Programs
Movember's Land Based Programs support Indigenous men to reclaim their traditional skills of harvesting and living off the land. Through the use of culture, men are mentored to better understand traditional ways of knowing and surviving fostering a new sense of belonging and purpose. Currently operating in Canada.
See the program in action
Ahead of the Game
Movember's Ahead of the Game is an evidence based adolescent mental health program delivered through local community sports clubs. The program is aimed at athletes, their coaches and parents and focuses on both increasing mental health literacy and building resilience.

Ahead of the Game is currently in pilot implementation within Canada and the UK.
Family Man
Family Man uses the latest parenting strategies that support happier homes and better mental health. We created Family Man to get more fathers actively involved in parenting programmes. By equipping fathers with the right tools, especially in tough times, we're aiming to help men live healthier and happier lives.
Learn more
Farmstrong
Farmers put others first, at the risk of their own mental health. We're tackling this head-on by providing them with information on their wellbeing and quality of life in a collaboration between the Mental Health Foundation of New Zealand and leading rural insurer FMG.
Learn more

Movember Conversations
Movember Conversations gives practical guidance on how to support men who might be struggling. Friends, family and colleagues can all use this interactive tool to gain the skills and confidence to approach challenging conversations with the men in their lives.
Learn more

​WELL BEINGS
WELL BEINGS is a major public media project produced by PBS station WETA to raise awareness about youth mental health and to reduce stigma and other barriers to seeking care. Movember is a proud sponsor of the initiative which will reach millions of Americans via radio and digital content, an engagement tour in 24 cities across the nation, educational resources, and featuring a documentary airing nationwide on PBS in spring 2022.
Learn more