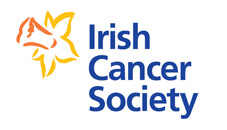 At a national level, Movember partners with the Irish Cancer Society (ICS), who aim to improve the lives of those affected by prostate and testicular. Movember support the Irish Cancer Society on specific programs use innovative techniques to help the lives of people that battling these deseases.

Funds raised by the Movember community in Ireland and around the world are invested in programmes that directly support men that have prostate or testicular cance in four key programme areas including:
awareness and education
living with and beyond cancer
staying mentally healthly, living with and beyond cancer
research programmes to find cures
All programmes are facilitated by the Movember and are aligned to Movember's strategic priorities. To learn more about Movember's men's health initiatives and funding process, please read
Our Funding Strategy.